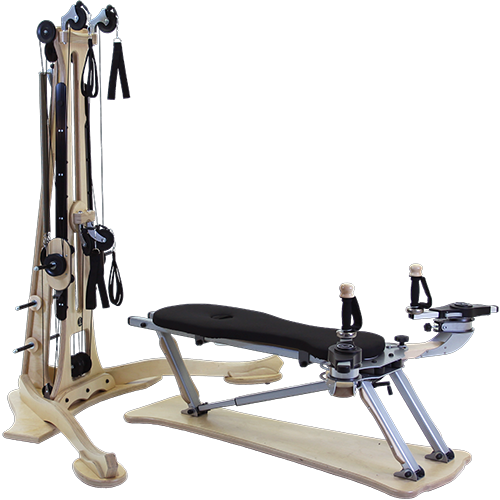 GYROTONIC® method
GYROTONIC® is a movement method exercised on a special machine. It comprises of multi-dimensional movements done in a circular manner under the resistance and control. With corresponding breathing pattern, it increases the functional capacity of the spine. It creates balance, strength and gains flexibility in the entire body. From having better posture, it makes it less prone to injury and reduces stress in a psychophysical way.

GYROTONIC® is a method adopted successfully in rehabilitation therapies by doctors and physiotherapists in many countries. It is aimed at athletes, dancers, children, pre and post pregnancy women, and the elderly. No matter your level of fitness, the GYROTONIC® method can be customized to your needs.
GYROKINESIS® method
The GYROKINESIS® method was originally called Yoga for Dancers. It is practiced on a chair and on a mat. This method works for the entire body through natural elements of spinal movement. Synchronizing with calming breathing patterns, and rhythmic movements, it addresses the whole body, opening the energy pathways, stimulating the nervous system, oxygenate the blood, and increasing range of motions. It is an original and unique method including main components of swimming, dance, yoga, tai chi, and gymnastics.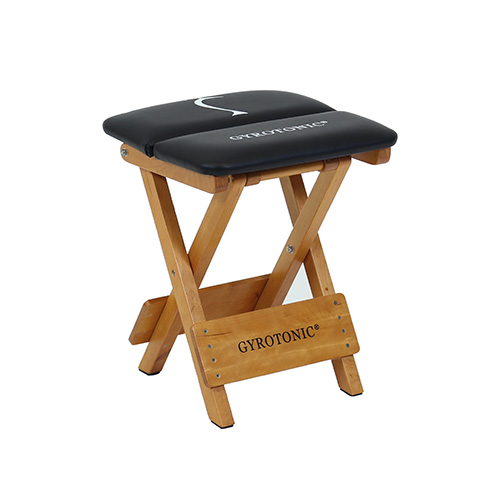 Work within the comfort zone of your body, move without effort and with smile in your heart. Be kind to yourself and don't compare to others. Watch what happens - you will grow and your body will evolve.
About me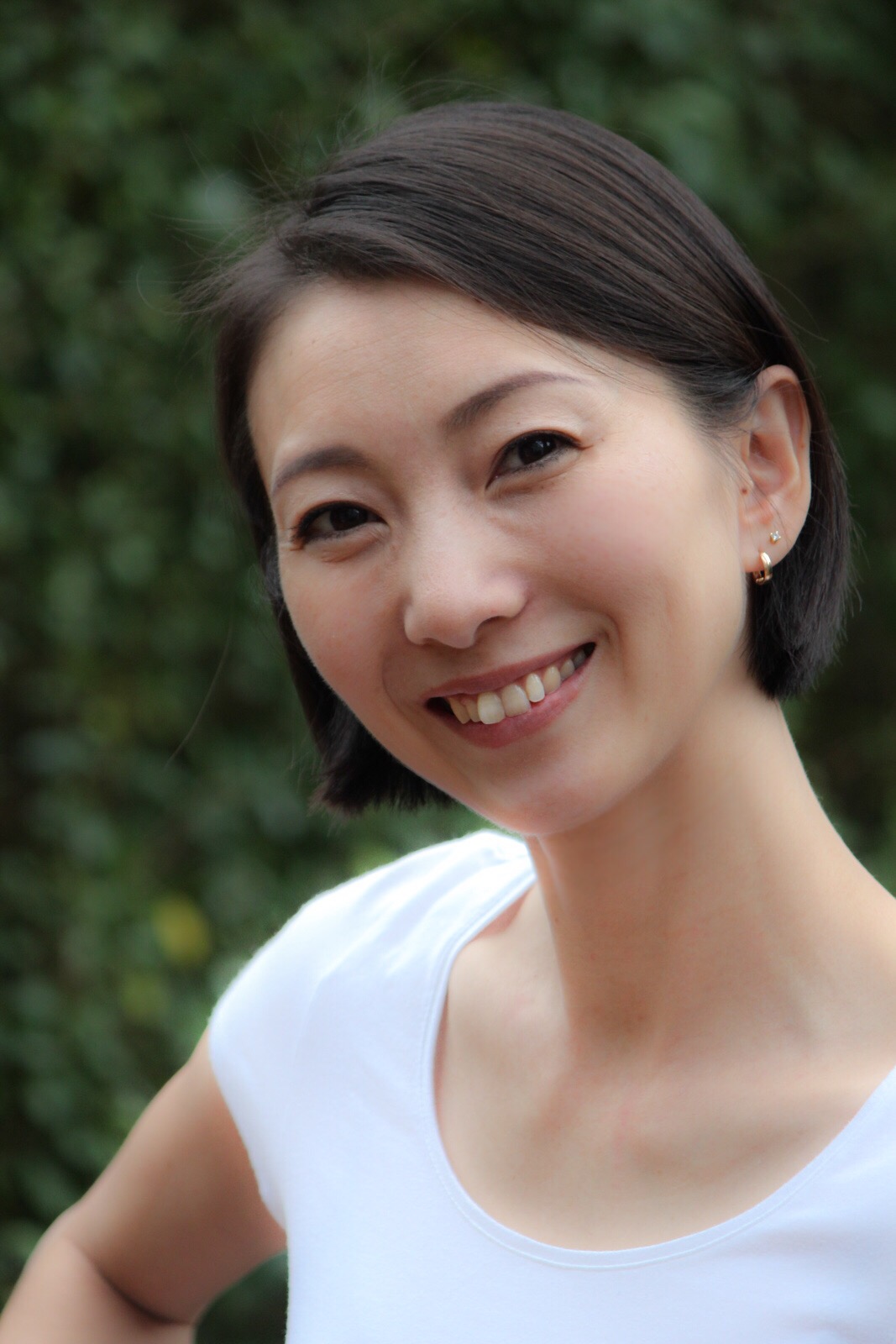 I was in love with the movements and dance since my early childhood. I started dancing ballet at age 7 and completed my education in ballet at the
Vaganova Ballet Academy
in St. Petersburg, Russia. I then danced professionally in several companies in Europe and finished my carrier in the
Nederlands Dans Theater (NDT)
in 2015.
During my NDT time, I had a severe injury of a herniated disc. Not only I was not able to dance, I was in a very bad condition where I had trouble sitting, standing, and lying down. Every morning, I would wake up with weakness in my legs that I needed my husband to help me get change into normal clothes and it took almost 1 hour until my legs were not shaking. I was advised to operate, however I was determined to try other options before deciding for a surgery. While unsuccessfully trying many conventional therapies,
GYROTONIC®
method played the key role in my recovery and avoided surgical intervention and was able to dance again on stage. My doctor has also told me it would probably be difficult to be pregnant with my back, but I had no problem during the pregnancy not only once but twice. Because of such good results, it motivated me to become certified
GYROTONIC®
and
GYROKINESIS®
trainer.
I am more than happy to share all the possibilities of
GYROTONIC®
and
GYROKINESIS®
method to everyone who's interested in.
Appointments
Just try it. First group class is free.
GYROTONIC®
Private class using machine
Only by appointment
Save by booking 5 classes for €235 (valid 3 months)
Save by booking 10 classes for €450 (valid 5 months)
GYROKINESIS®
Group class on chair/mat
Monday: 19:30-20:45
Save by booking 3 classes for €40 (valid 2 months)
Wednesday: 19:15-20:30
Save by booking 10 classes for €120 (valid 4 months)
Thursday: 9:15-10:30
Contact
Locations in The Hague
Spaces - Rode Olifant Building:
GYROKINESIS®
Group class
Zuid Hollandlaan 7
2596 AL The Hague
Mariahoeve
GYROTONIC®
Private class
Saffierhorst 95
2592 GK The Hague
Phone:
+31&nbsp6&nbsp2724&nbsp6916
Email:
info@breatheandmove.nl